You have rights! Our free lawyers will help you.
HELP IS AVAILABLE. YOU ARE NOT ALONE!
If you feel your school lied or misled you, you have legal rights!  We have free lawyers and counseling to help you. Contact us right away HERE or email help@vetsedsuccess.org
Did your school lie to you, mislead you, misrepresent anything about the school, defraud you, or deceive you?
Did your school take out student loans in your name without your permission?
Did the school promise the GI Bill would cover everything, and then it didn't?
Did you see an advertisement for the school that made the school sound better than it really is?
Did the school mislead you about the tuition?
Were there hidden fees?
Did the school promise a veteran discount it didn't deliver?
Did the school change the number of credits needed to graduate after you'd started?
Did the school enroll you in a different program than what you'd asked for, or change the program requirements?
Did the school promise the accreditation was the same as any other school, but it isn't?
Did the school promise your credits could transfer to your state university or another school, but they don't?
Did the school promise you could work in a licensed occupation (e.g., Registered Nurse, lawyer, electrician, plumber, most health fields, such as Radiology Tech), but you found out the program doesn't qualify you to get the license?
Did the school make promises about your likely job and salary success?
Did the school promise career placement help they didn't deliver?
Was the quality of the education, teachers, materials, classrooms not what you were promised?
Did the school trick you into signing documents or loans you didn't understand?
Did the school give you a "refund" and tell you it was your money to keep, but you found out later you owe student loans for it? (This can happen when a school takes out loans for a student, and then, once the GI Bill arrives, the student's account is "over-paid," and the school gives the student a "refund," but it's really student loan $, and some schools mislead students about this.)
Did your school register you for a degree or program that you could not benefit from? (e.g., language barrier, mental illness, criminal record)
You have legal rights!  It is illegal for schools to do these things.  Our free lawyers can help you learn your rights and your options, and make sure your case gets to state and federal law enforcement to fight for you. Contact us right away HERE or email help@vetsedsuccess.org
Also, if your school closed, you have many rights and options.  Go here.
If you were not deceived, but you just have too many loans, there are good programs to reduce your loans.  Go here.
Here are some other resources: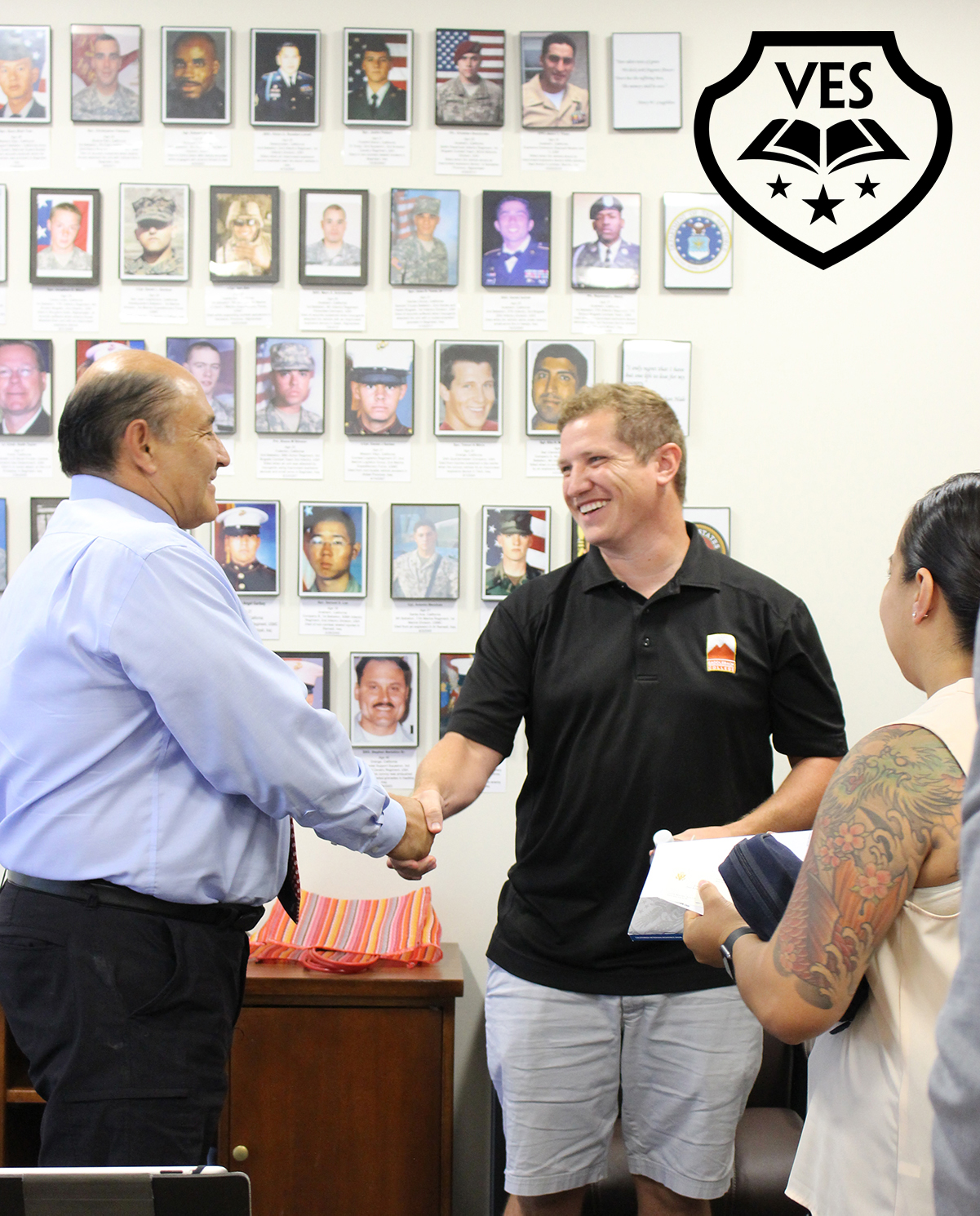 Free help. Free lawyers. Contact us here!
The more details you provide, the easier it will be for us to figure out how best to help you.  By submitting this form, you agree that your contact information may be shared with federal and state government agencies willing to act for free on your behalf to help recoup your losses. We are Veterans helping Veterans.
INFORMATION FOR STUDENTS/VETERANS