An emerging area of our work is helping state policymakers better understand and address the needs of military-connected students, and to improve college quality and accountability.
If you want to join us, get in touch with us at Help@VetsEdSuccess.Org
CALIFORNIA
In California, we have been working with state legislators to improve college oversight and student protections. We are also supporting California regulations to improve oversight of GI Bill colleges.  We had a major win in October 2019 when the California Governor signed into law three bills we worked hard on:
AB 1340, which requires California's Bureau for Private Postsecondary Education to calculate students' debt-to-income ratio at for-profit colleges and programs;
AB 1344, which increases state oversight of out-of-state institutions that enroll California students in online programs; and
AB1346 that helps students recover the true cost of their losses if their school closes while they are enrolled.
And we have more great bills in the works!
MAINE
In Maine, we supported an important bill for two years, finally enacted in May 2019, LD 103, "An Act to Ensure the Integrity of For-Profit Colleges," which requires annual review by the Commissioner of Education to ensure for-profit colleges are meeting adequate educational standards. For-profit colleges and universities, like their public and non-profit counterparts, will have to report how much money is spent on instruction, graduation rates, loan status of graduates, and employment status of graduates.
Jason Yang
The 129th Maine legislature unanimously passes bill requiring better oversight of for-profit colleges passes unanimously.
MARYLAND
In Maryland we are focusing our efforts on closing the 90-10 loophole and ensuring that for-profit colleges fairly invest in the education they provide their students. In 2019 we narrowly missed passing SB 399, a bill that would've required for-profit schools to reduce the amount of government funding on which they currently rely by creating a state-level 85-15 rule. Our goal for 2020 is to finish what we started by passing legislation to close the 90-10 loophole and to ensure that all for-profit institutions are investing a minimum amount of their profit in instructional spending. We believe this legislation will have a huge impact on improving the quality and outcomes of private for-profit schools across the state.
NEW YORK
In New York we are playing a pivotal role in educating the Governor's office, the Senate, and the Assembly on how they can best rein in predatory and deceptive practices. In 2019, we were invited to testify on three different occasions in front of the Senate Committee on Higher Education, where we highlighted the need for stronger regulation and oversight of predatory schools. For 2020, we hope to pass legislation that will require schools to report important metrics to enable New York State leadership better understand where changes should be made to better serve students in higher education across the state.
OREGON
In Oregon, we have been working diligently to pass legislation that would close the 90-10 loophole for the entire state. Our bill in 2019, HB 2976, received strong bipartisan support from the very beginning. After leaving the House Committee on Education with unanimous support, we were held up in Ways and Means. However, with strong support for closing the loophole in both the House and Senate, we hope to pass our loophole closure bill – SB 1544 – during 2020 interim session.
MASSACHUSETTS
In Massachusetts we worked with the Attorney General's office on regulations to ensure school accountability.
Carrie Wofford
Public Comment by Veterans & Military Organizations on the Massachusetts Attorney General's Proposed Regulations on Deceptive Marketing by For-Profit Schools
OTHER STATES
Allison Muth
February 14, 2020 Dear Attorneys General: As you may have heard, on December 10, 2019, the U.S. Federal Trade Commission (FTC) announced a proposed settlement[1] with the University of Phoenix (UOP). In its investigation, the [...]
Walter Ochinko
On May 3, 2019, the Washington Student Achievement Council notified Ashford University that it is not permitted to engage in any actions that constitute "operating" in Washington, as defined in the state's Degree-Granting Institutions Act. [...]
NON-GOVERNMENTAL REPORTS
We collaborate with allied organizations to protect veterans and their hard-earned education benefits. Through these collaborations, we are able to increase our impact and ability to produce meaningful results. Bellow is a list of reports from other organizations that we think provide useful suggestions for state policymakers.
Jason Yang
The Century Foundation is a progressive, nonpartisan think tank that seeks to foster opportunity, reduce inequality, and promote security at home and abroad.
Jason Yang
The Children's Advocacy Institute's mission is to improve the health, safety, development, and well-being of children and youth. Their goal is to ensure that children's interests are represented effectively whenever government makes policy and budget decisions.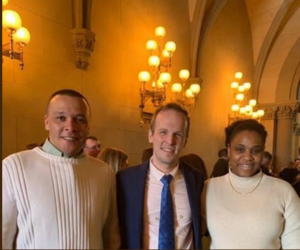 STUDENT VETERANS ZACH HASTIE AND MICHELLE KERNIZAN JOINED OUR STATE POLICY MANAGER RAMOND CURTIS TO ASK NY LEGISLATORS TO PROTECT STUDENT VETERANS (ALBANY, NY, MARCH 2019)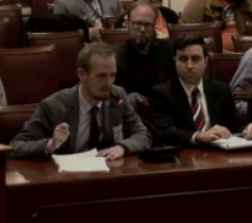 OUR STATE POLICY MANAGER RAMOND CURTIS TESTIFIED IN FAVOR OF MARYLAND LEGISLATION TO PROTECT STUDENT VETERANS (ANNAPOLIS, MD, FEB. 20, 2019)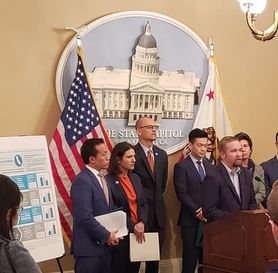 ASHFORD UNIVERSITY WHISTLEBLOWER ERIC DEAN SPOKE AT A PRESS CONFERENCE ANNOUNCING CALIFORNIA LEGISLATION TO PROTECT STUDENT VETERANS (SACRAMENTO, CA, FEB. 27, 2019)
VES' Mike Saunders testified today before the New York State Assembly Committee on Veterans and Subcommittee on Women Veterans re: #veterans' transition to civilian career and how to ensure economic success pic.twitter.com/3sOzucEEbB

— Veterans Education Success (@GIBillRights) December 12, 2018
VES Veterans Advocate @tyson_manker joined @NYCPA this afternoon to talk about the importance of military women and men receiving timely, accurate information about their #GiBill benefits. pic.twitter.com/PV4UQE5CD1

— Veterans Education Success (@GIBillRights) July 17, 2018
OUR ADVOCACY
See how we are working to advance higher education success, protecting the integrity and promise of the GI Bill.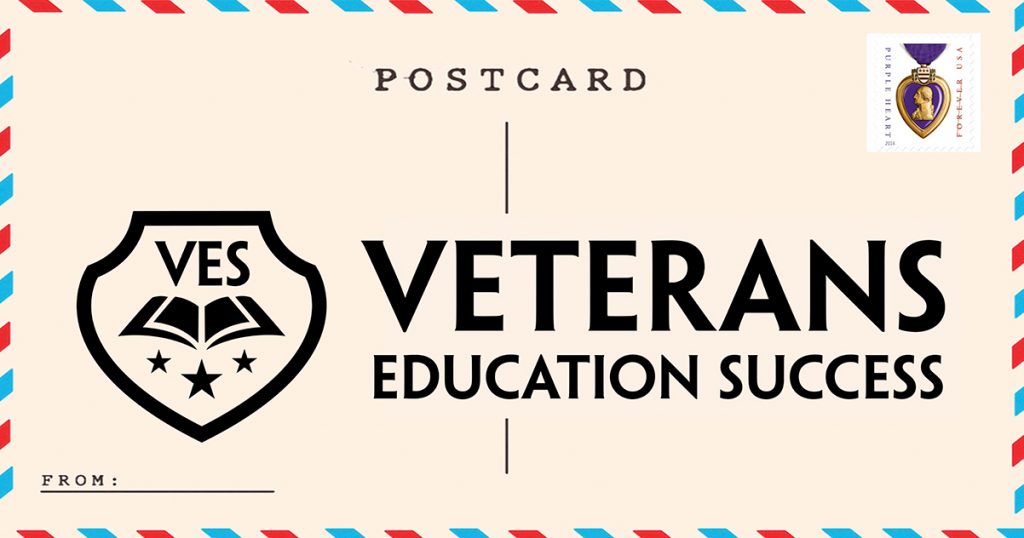 We collaborate with our veteran & military allies to maximize our collective advocacy impact.  We frequently submit formal letters, with policy recommendations, to federal agencies and Congress.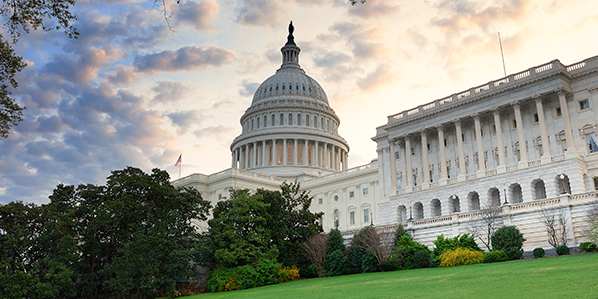 We work with Congressional Committees and Members to introduce bills, hold hearings, and urge the executive branch to protect military-connected students.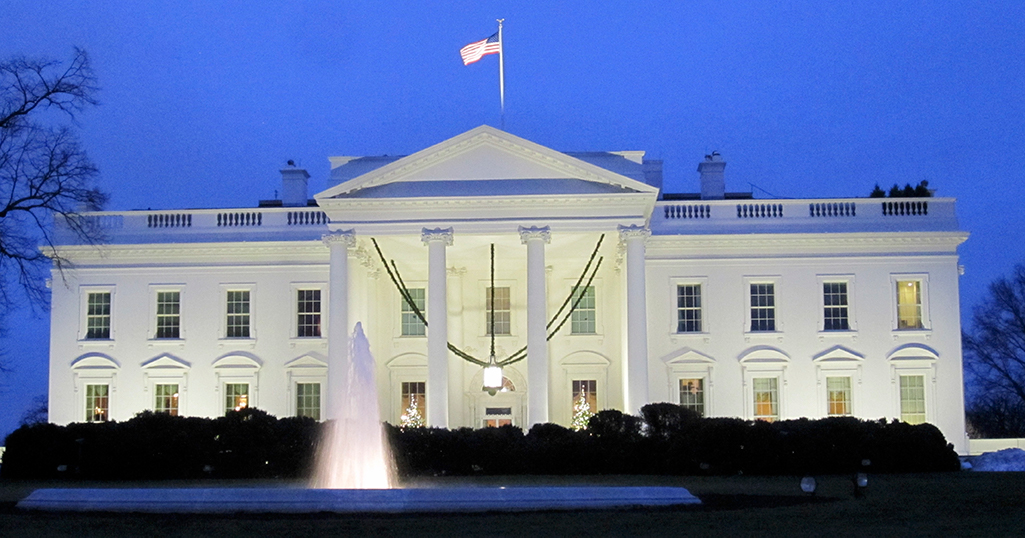 Our Work with the Executive Branch
We work with federal agencies to ensure military-connected students' hard-earned education benefits are successful and effective.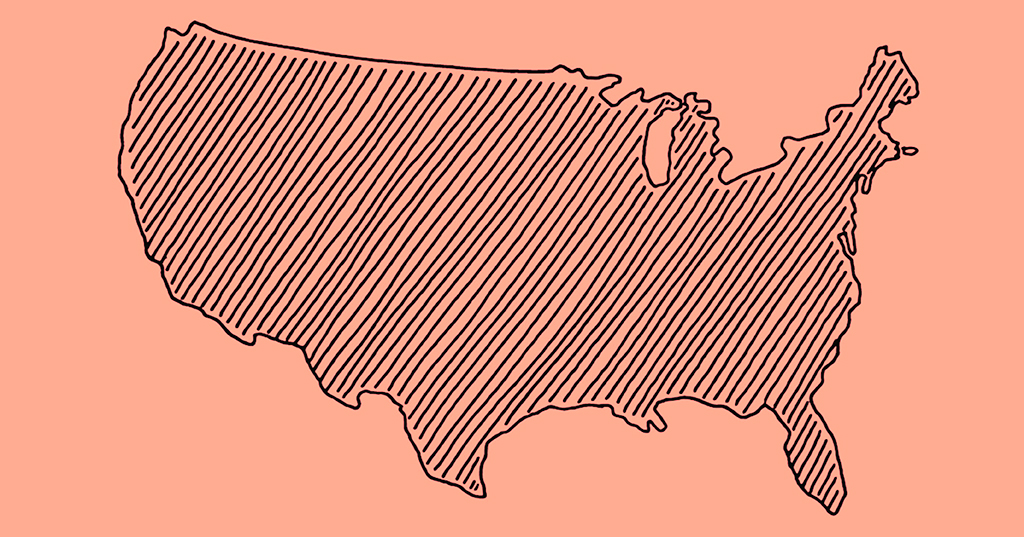 An emerging area of our work is helping state policymakers better understand and address the need to improve college quality and accountability.
Congressional Roundtable: From GI Bill Student to U.S. Representative
In 2020 we hosted a roundtable discussion featuring Members of Congress who used federal education benefit programs like the GI Bill to support their journey through higher education. Learn what they said about their experience and more. 
Highlights from the Congressional Roundtable