Overview of HR 4625, The Protect the GI Bill Act of 2019
A bipartisan bill that passed unanimously out of the full House of Representatives on Nov. 12, 2019, after passing unanimously out of the House Veterans Affairs Committee on Oct. 16, 2019.  This bill would:
Require common-sense oversight of schools under the Education Department's "Heightened Cash Monitoring" or Title IV provisional status; federal or state government punitive action; or punitive action by an accreditor;
Ensure "deemed approved" schools are not at risk of losing their accreditation;
Require accredited programs to be approved by, and participating in, Title IV at the Education Department, and are abiding by Principles of Excellence to include a ban on deceptive or misleading recruiting, clear information about total costs and program requirements, accommodation for deployments, ensuring a point of contact for veterans, and not being under a punitive action by an accreditor;
Make sure law schools are approved by the American Bar Association to be approved for GI Bill;
Give military-connected students the same rights as students using Education Department programs – in requiring schools (not students) to repay VA any tuition overpayments;
Protect military-connected students' hard-earned benefits if a school has been terminated by the Education Department;
Require VA and State approving agencies to act, within a strict timeline, on any school misrepresentations to students, to ensure VA's compliance with 38 USC 3696;
Reinstate GI Bill to students whose school has closed; and
Clarify the transfer of GI Bill to dependents.
Read the full text of the legislation here.  Download our factsheet here.
Learn More About HR 4625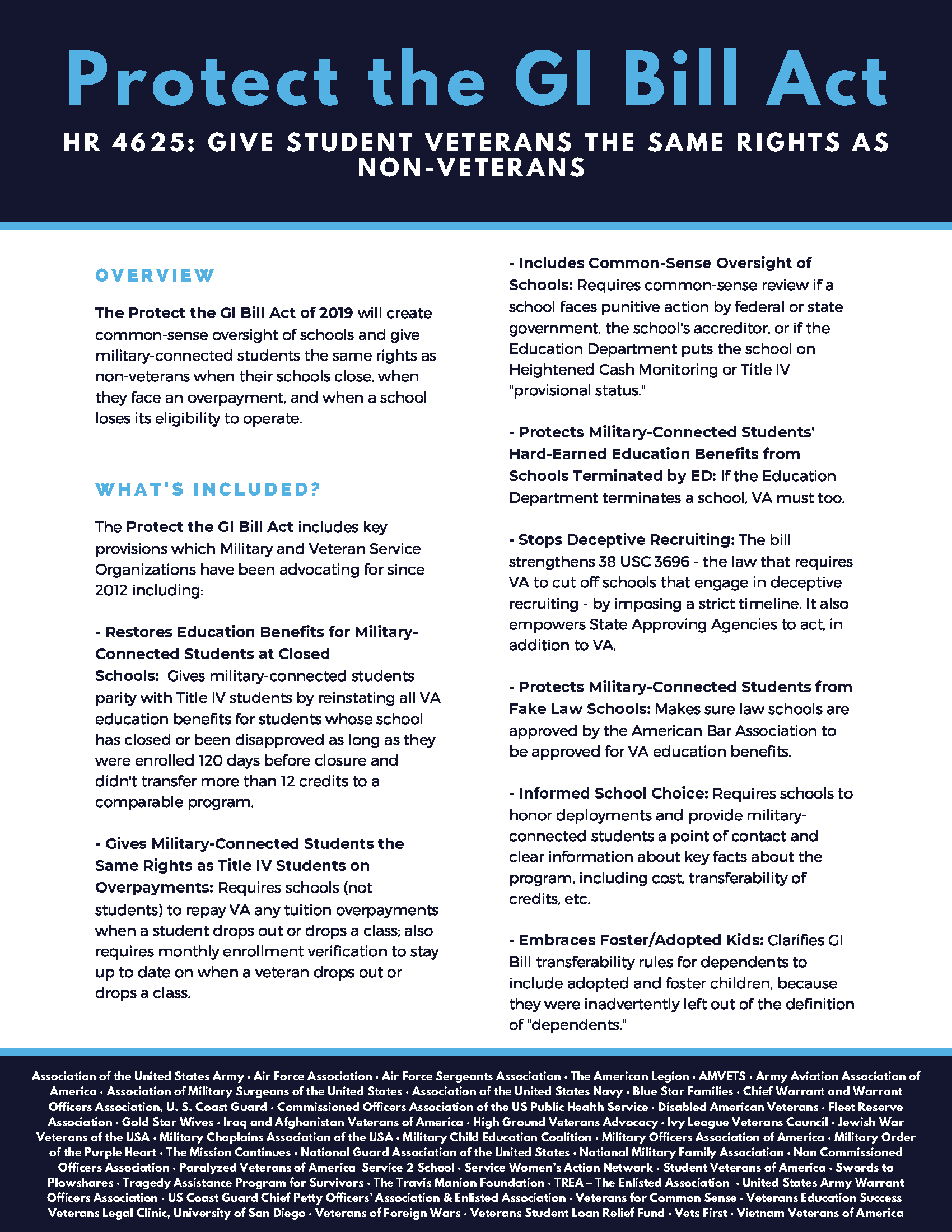 Joint Military & Veteran Service Organizations Letter to the U.S. Senate Expressing Support for HR 4625 (December 2, 2019)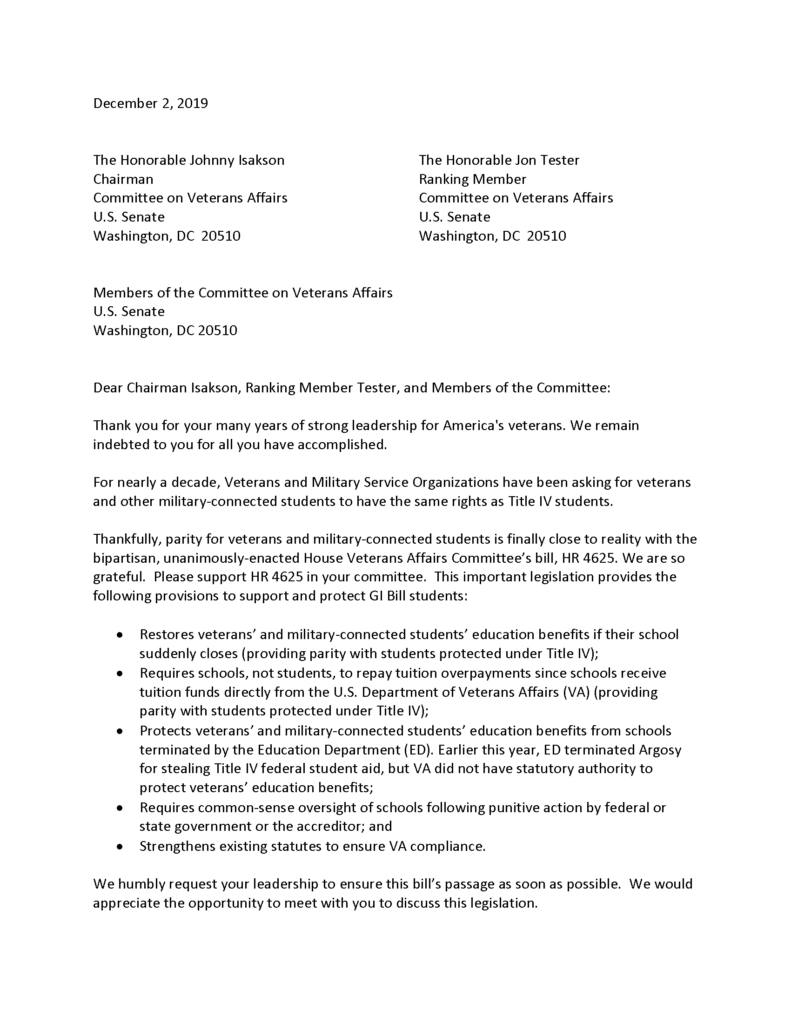 Read the full letter here.