For Immediate Release             
Contacts: 
Tanya Ang, Vice President | [email protected]
Veterans Education Success Announces New Team Member to Better Serve Veterans and Military-Connected Students
New law fellow will provide important legal assistance to defrauded veterans 
Washington, D.C. – Veterans Education Success, announced a new addition to their team today to meet the increasing demand for advocacy and programmatic support of veterans and military-connected students in higher education.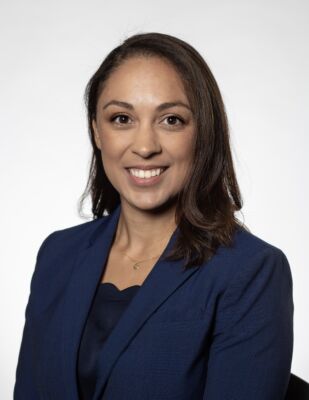 Jennifer Esparza, a U.S. Marine Corps veteran, joined Veterans Education Success in June 2020 after earning her law degree from Georgetown University. Jennifer will serve as a law fellow providing free legal assistance to student veterans and military-connected students and assisting in the organization's military policy. 
A 2018 Tillman Scholar, the premier academic fellowship awarded by the Pat Tillman Foundation to veterans, service members and spouses, Jennifer also received the Exceptional Pro Bono Pledge Recognition from Georgetown Law. During law school, Jennifer chaired Georgetown's Military Law Society and worked with the Military Commissions Defense Organization on the 9/11 case. Jennifer spent her last year of law school working in Georgetown's Criminal Defense and Prisoner Advocacy Clinic.
"Jennifer brings an impressive background to our team," said Carrie Wofford, President at Veterans Education Success."Her experience as both a GI Bill and VR&E student will help us better support military-connected students who come to us for free help. We're excited to have her join our mission protecting the integrity and promise of the GI Bill."  
Jennifer spent eleven years in the U.S. Marine Corps before leaving to pursue higher education. She graduated Phi Beta Kappa from University of Oregon with a Bachelor of Arts in International Studies and a minor in Arabic. While in college, Jennifer established a Peer Advisors for Veteran Education (PAVE) program to support student veterans at University of Oregon.
### 
About Veterans Education Success
Veterans Education Success is a veteran advocacy organization whose mission is to advance higher education success for veterans, service members, and military families, and to protect the integrity and promise of the GI Bill and other federal education programs. The organization offers free legal services, advice, and college and career counseling to servicemembers, veterans, their survivors, and families using federal education benefits – and helps them participate in their democracy by engaging with policymakers. Veterans Education Success also provides policy expertise to federal and state policymakers, and conducts non-partisan research on issues of concern to student veterans, including student outcomes and debt levels. Additional information is available at www.vetsedsuccess.org.