Note: This post was originally published by The Hill on June 24, 2019. 
The '90-10 rule' in higher education is a target on veterans' backs
By Tanya Ang and Lauren Augustine
For the past 10 years, service members, veterans, their families and survivors, using their GI Bill and tuition assistance (TA) benefits, have had a large target on their backs. This year, having just marked the 75th anniversary of the GI Bill on Saturday, Congress has the chance to fix it.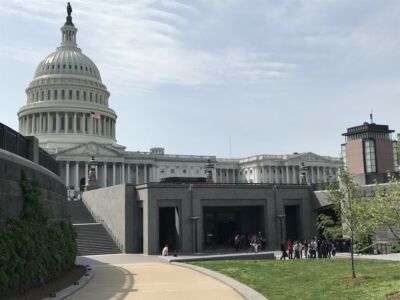 The 90-10 rule in the Higher Education Act was created by Congress as a market viability test to protect taxpayers from artificially propping up a failing college of such low quality that no employer or student would be willing to pay for it. As the Supreme Court explained the rule's precursor, it is "a device intended by Congress to allow the free-market mechanism to operate and weed out those institutions [that] could survive only by the heavy influx of Federal payments."
The law unintentionally creates a loophole that excludes Department of Veterans Affairs (VA) and Department of Defense (DOD) funds in the cap on federal funds that colleges otherwise face. The real-world impact of the loophole means that for every dollar of GI Bill or DOD tuition assistance, schools become eligible for another $9 of Title IV funds, thus incentivizing predatory schools to target military-connected students.
Year after year, tens of thousands of those who have served our country are defrauded of hard-earned education benefits. Service members are aggressively recruited by unscrupulous colleges and can receive, in one day from one school, between five and 10 calls and multiple emails soliciting enrollment in their programs. Veterans are promised lucrative careers after graduation by low-quality schools that do not deliver even a basic education. Widows are even recruited at grief camps for their transferred GI Bill benefits.
Congress must remove this target from the backs of veterans, service members, their families and survivors. That's why 37 of the nation's largest military and veteran service organizations last month sent a letter to the House and Senate education committee leaders asking them to close the 90-10 loophole.
Closing the loophole would create parity for military-connected students with non-military students. It is inconsistent to protect Department of Education funds from low-performing schools but not protect VA and DOD funds. Military-connected students should enjoy the same protections as their fellow students.
To say that closing the loophole would limit student access is an artificial scare tactic with no basis in research or data, and ultimately an obvious sidestep of the truth. Instead, it would simply free veterans to make a genuine choice about where to go to college without being badgered by predatory, low-quality schools.
To allow such schools to target military and veteran education benefits to prop up a failing college, and to federalize a corporate entity to receive nearly 100 percent of its funding from the federal government, is a waste of taxpayer dollars. This is particularly true of those failing colleges that spend a disproportionate amount of their revenue on marketing and administrative salaries over spending for instruction in the classroom. The wake of college closures in recent years has also illustrated just how unfair these practices can be to student veterans.
For example, one student veteran was 90 days away from finishing her associate's degree in health care reimbursement when her school abruptly shuttered. When the school closed, she felt her effort was for naught, because no college would accept her credits for transfer. She used up most of her GI Bill benefits pursuing the degree and has nothing to show for it.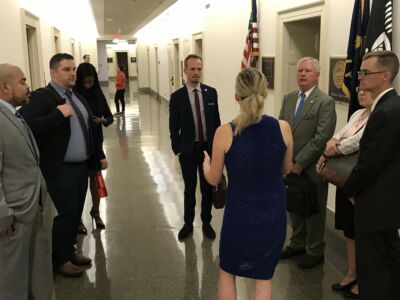 This is a bipartisan issue, with champions from both sides of the aisle. Ronald Reagan's former Education Secretary William Bennett explained: "The pattern of abuses revealed … is an outrage perpetrated not only on the American taxpayer but most tragically, upon some of the most disadvantaged and most vulnerable members of society.… Congress must close legislative loopholes that invite unscrupulous schools to defraud the taxpayer and take advantage of vulnerable students."
As Bennett summarized for Time magazine: "The kids are left without an education and with no job, and the taxpayer ends up holding the bag for a kid who gets cheated." More recently, Sen. Tom Carper (D-Del.) wrote: "I believe that one veteran misled or mistreated by a for-profit school is one veteran too many. There were almost 7,000 veterans enrolled at ITT Tech alone when it closed. We know that far too many veterans have wasted their post-9/11 GI Bill benefits at now-defunct schools that exploited the 90-10 loophole for years."
In addition to closing the loophole, military and veteran groups are asking Congress to maintain vital student protections in the Higher Ed Act, including loan forgiveness known as "borrower defense to repayment" for veterans who were defrauded by a college, and protection from loans that veterans never asked for. Equipping students with data can help create a more informed consumer, and we urge Congress to pass the bipartisan College Transparency Act. Finally, public service loan forgiveness must be protected as an important Pentagon and VA recruitment and retention tool.
Let's allow students to pursue higher education with the peace of mind that they indeed will receive quality education that empowers their career goals. It is the right thing to do, for those who have served our country and for taxpayers.
Tanya Ang is vice president of Veterans Education Success, which offers free legal services, advice, and college and career counseling to veterans, service members and their families who faced college fraud or abuse in using the GI Bill. Follow on Twitter @TanyaMAng and @GIBillRights.
Lauren Augustine is vice president of government affairs at Student Veterans of America (SVA), a nonprofit organization with more than 1,300 chapter affiliates that offers programs and services to veterans. Follow on Twitter @studentvets.