This post was originally published by Military.com on August 13, 2019. 
The Military Lending Act and You
By Mike Saunders, Director for Military and Consumer Policy, Veterans Education Success

As an active-duty service member, you have legal rights to low-interest loans, but you might not even know it. You also might not know that the U.S. Consumer Financial Protection Bureau (CFPB) recently announced that it's not going to supervise payday lenders to make sure they are following the law when it comes to the Military Lending Act.
What does that mean and how does it affect your rights? Here are some helpful facts.
It is still illegal to charge active-duty service members, including activated members of the National Guard and Reserves and covered dependents, in excess of a 36% interest cap. The Military Lending Act protects all service members so that you cannot be charged more than a 36% annual percentage rate.
There are no mandatory waivers of consumer protection laws. A creditor can't require you to submit to forced, or mandatory, arbitration or to give up certain rights you have under state or federal laws, such as the Servicemembers Civil Relief Act.
Mandatory allotments are not allowed. An allotment is an automatic amount of money taken from your paycheck to pay back your loan. A creditor can't require you to create a voluntary military allotment in order to get the loan.
Prepayment penalties are blocked. A creditor can't charge a penalty if you pay back part — or all — of the loan early.
If you think that a lender has violated any of these provisions, submit a complaint to the CFPB here.
The real-world effect of the CFPB's announcement about the Military Lending Act is that it will no longer be monitoring violations, including payday lenders, but it will take enforcement actions against any lenders who are found to be violating the law. That means it is up to you, active-duty service members and covered dependents, to alert the authorities if you discover the law is being broken.
Needless to say, veteran service organizations think this is crazy. We were once in your shoes — your job is to fight and win wars, not to be up-to-date on federal consumer protection laws.
Protect Yourself Against Payday Lenders
Here's the most important thing to know when it comes to payday loans: You shouldn't even have to use them. You can avoid payday loans, and you should because they cause nothing but high-interest trouble for service members.
Instead, military relief societies provide active-duty service members with zero-percent interest loans for emergency life events such as vehicle repair, emergency travel, funeral expenses and some medical and dental expenses. They may even help cover rent and utilities in a pinch.
Here's where you can go for more information on those loans:
If your service's relief organization isn't nearby, one of the other service relief organizations can help process your request. If no military relief organizations are near you, a local Red Cross chapter can process your request. You can also reach out to your installation's Family Readiness Center for help.
As I'm sure you know, last year the Defense Department switched to a system of "Continuous Evaluation" of service members' security clearance eligibility. This means that you no longer have months to fix financial problems while you're in the military — you have less than 30 days to fix the problem. The best policy is to avoid anything that can cause a financial blemish on your record. And high-interest loans always cause financial trouble.
Veterans service organizations will do our best to push the CFPB to honor its commitment to those who have committed to protect us. But until they do, you can do your part by spreading the word and avoiding toxic financial products.
About Mike Saunders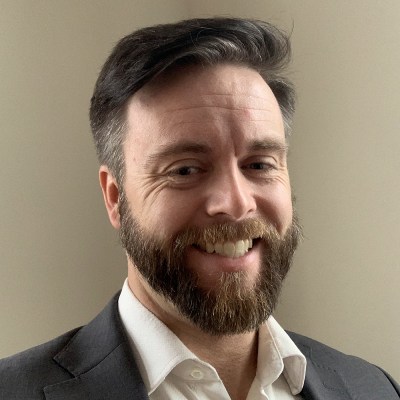 Mike Saunders is director of Military & Consumer Policy at Veterans Education Success in Washington, D.C.