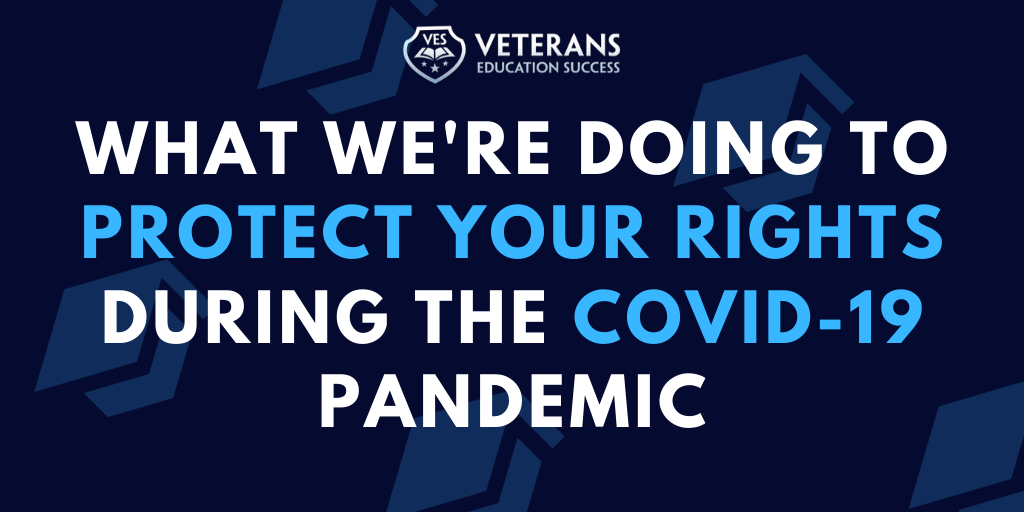 By Ramond Curtis
Here are some of the steps we've taking to serve you as we work hard to protect your rights during the crisis caused by COVID-19:
Have you applied for "Borrower Defense" on your federal student loans?  If not, our free lawyers can help you apply.  Anyone who was deceived by their college is entitled to loan relief.  Last week, a federal court forced the Education Department to start processing Borrower Defense claims, some of which have been pending for years – including some of you!  You should start to see action on those claims at last!  Learn more here.
Our free lawyers are here to help. Call 1-202-838-5050 or email [email protected].
If you want to get involved in any of these efforts and to share your story, please reach out to me at [email protected].
These are turbulent, chaotic times. If you find yourself in crisis, please:
You are not alone! We'll get through this together.
Ramond Curtis is State Policy Manager at Veterans Education Success